THE SHARK BAY DOWNWINDER
6 & 7 JANUARY 2024
While the Shark Bay coastal waters have long been celebrated for fishing and boating, they are swiftly gaining recognition as a world-class destination for kiteboarding.
This event not only features kiteboarders from around the globe competing in Australia's Longest Downwind Kite Boarding Race, spanning 40km, but also incorporates various community-focused elements.
Beyond the competition, the Shark Bay Downwinders serves as a potent force, inspiring and encouraging many to embrace the adrenaline pumping sport of kiteboarding.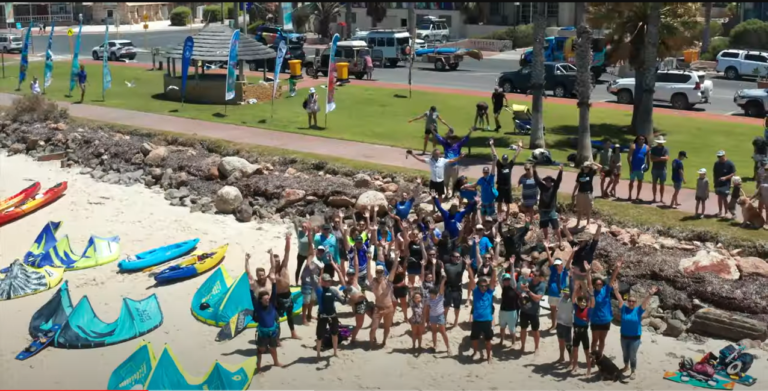 Downwinders Options:
DOWNWINDERS DAY – 6 th Jan
Fun Downwinder 10km
Fun Downwinder 10km
Open to Kayaks, Stand-Up paddle boards, Windsurfers, Wings, and Kites.
This is an all ages, all levels event and equipment can be provided.
Podium Prizes
Registration: Free (Incl. $10 SBDW2024 T-Shirt voucher, transfers, raffle tickets, safety and rescue service)
Australia's longest Downwind Race 40 km
Open to seasoned Kiters who want to compete or just participate in a Kite marathon in a
thrilling, majestic, safe setting.
Podium Prizes
Registration: $80 (Incl T-Shirt, transfers, raffle tickets, safety and rescue service)
Awards Presentation Dinner and Prize Draw
An awards presentation and sponsor appreciation social event for all
featuring live entertainment.
1DISCOVERY DAY – 7th Jan
Kite, Wing, SUP Discovery
Free instruction and equipment use
Open to newcomers of all ages and abilities.
Freestyle Event
Open to Kiteboarding legends who wish to showcase their talent and skills of Freestyle
Kiteboarding.
Prizes for best Junior, Female & Male
Registration: Free
Giant SUP Team Challenge
Giant Stand-up paddle boards will put team work to the test.
Open to teams of 4 or more
Registration: Free
All Day Sausage Sizzle
REGISTER TO THE Shark Bay Downwinders 2024 NOW!
REGISTER TO THE
Shark Bay Downwinders 2024
NOW